If you search Seunghee (Oh My Girl) on Naver website, Kang Daniel will be on the related search keyword.
Kang Daniel was an official couple with Jihyo of TWICE.
um....You might think, "Oh my girl Seunghee?" What happened!!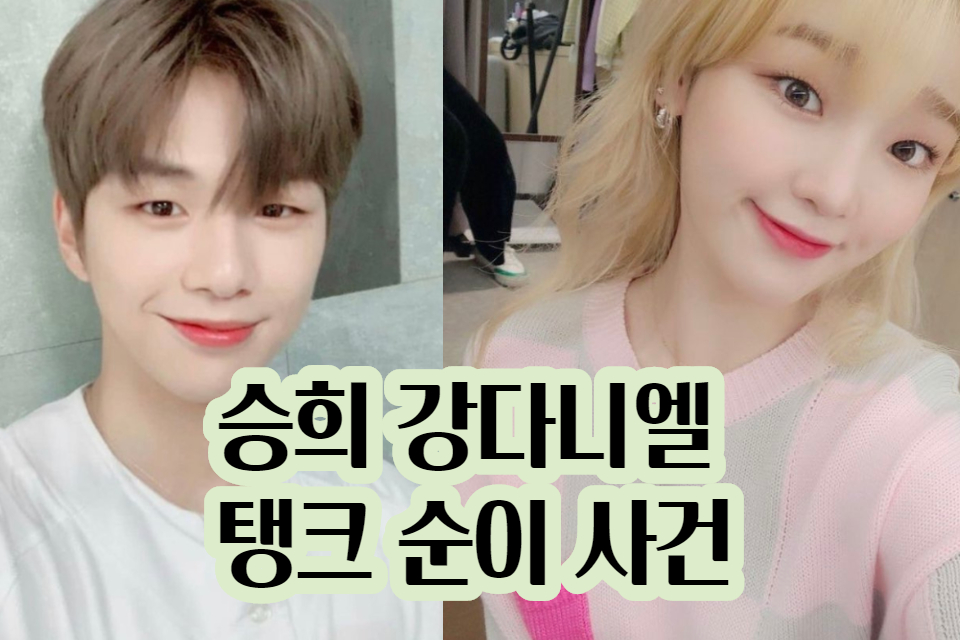 Here's the truth.
Recently, there was an incident in which a singer named Tank claimed to have been exploited and verbally abused by Leesang "Gil."
Tank uploaded a video on the YouTube channel. The title is, "you're still being fooled."

Tank released a dissing song, "Sooni."
That's why Seunghee & Kang Daniel-related search term appears on the portal site.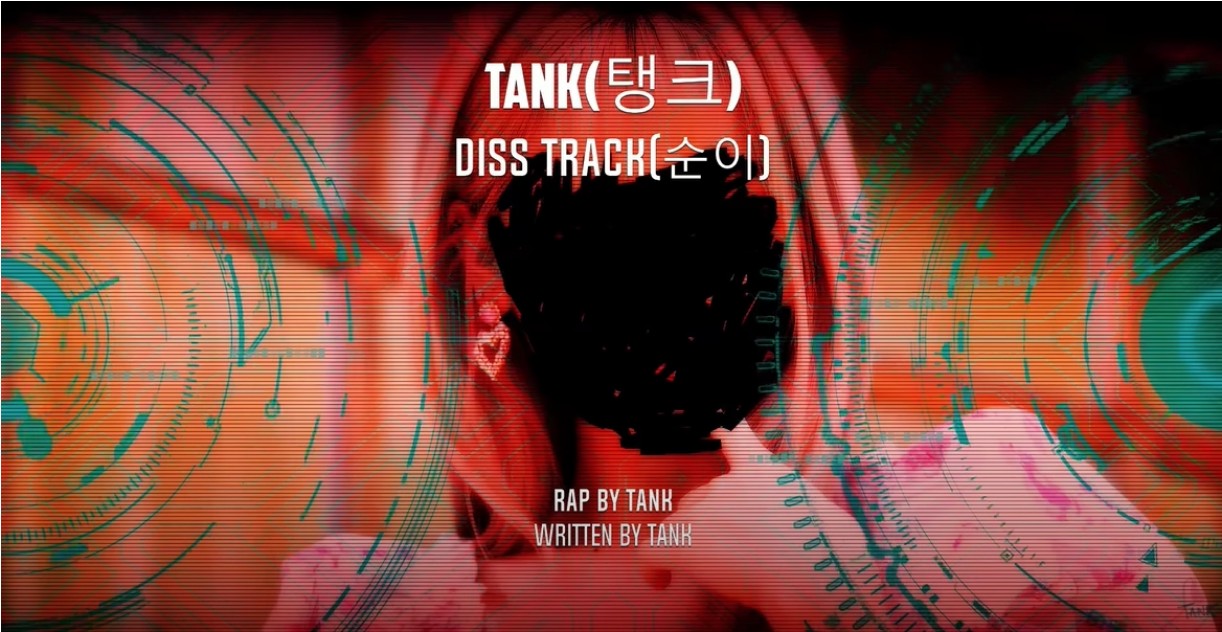 Tank posted a video on his YouTube channel titled "Read the 'Tank's 'Sooni' comments."
Sooni is known as a dissing song that he shot Seunghee of Oh My Girl.
The lyrics of "Sooni" are about slandering a girl group member, and a picture covering Seunghee's face was used. Oh My Girl Seunghee's agency WM Entertainment is taking legal action.
Why did the tank diss Seunghee?
The tank was originally between Seunghee and her seniors and juniors, and they showed off their friendship enough to post a video of them cheering for each other on Instagram.
There's still a video of Oh My Girl Seunghee on Tank's Instagram.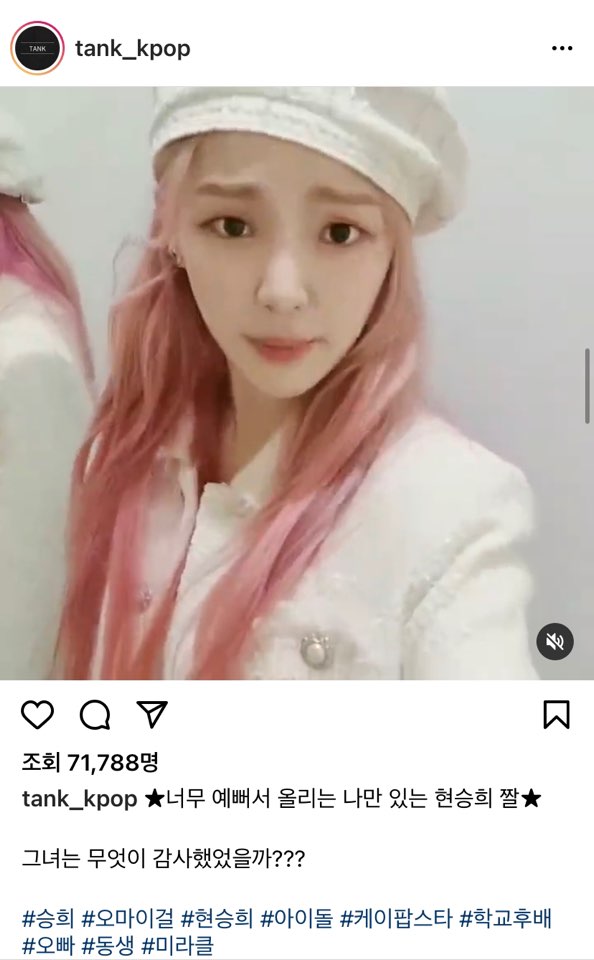 It's been known so far.
Tank (real name Ahn Jin-woong) recently tried to make an extreme attempt on Leesang's "Gil" and comforted Oh My Girl's Seung-hee not to make such a choice.
After that, she confessed to Seung-hee, who refused and complained of her mental pain for three months.
However, the content of the dissing song does not end with sarcasm, and sexual expressions sometimes appear, shocking.
Sooni

lyrics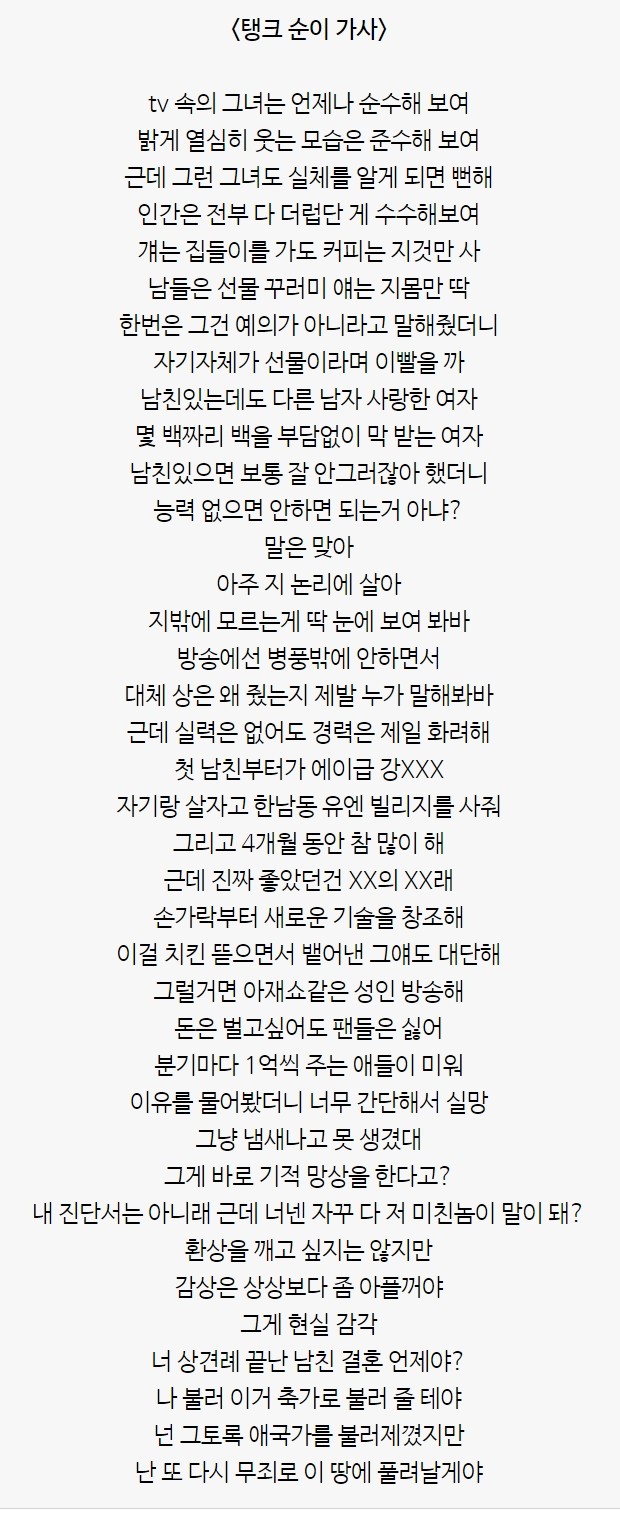 Seunghee's ex-boyfriend is Kang Daniel?
Then why did Kang Daniel appear on Seunghee's related search keyword?
It's because of the lyrics of Tank's Sooni.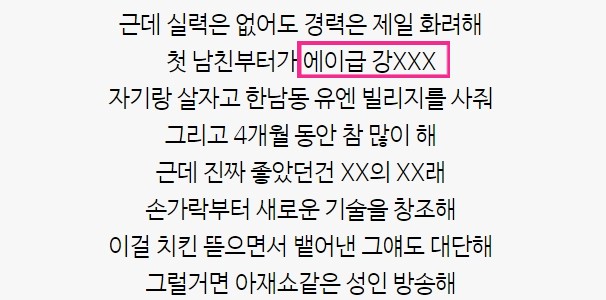 If you look in the middle of the lyrics, it says, "From the first boyfriend, it's grade A Kang XXX.".
Because of this very part, speculative claims have begun to emerge that it is Kang Daniel.
But it's not accurate, it's just a guess.
How do you feel about Seunghee?
OH MY GIRL's agency WM Entertainment announced its official position.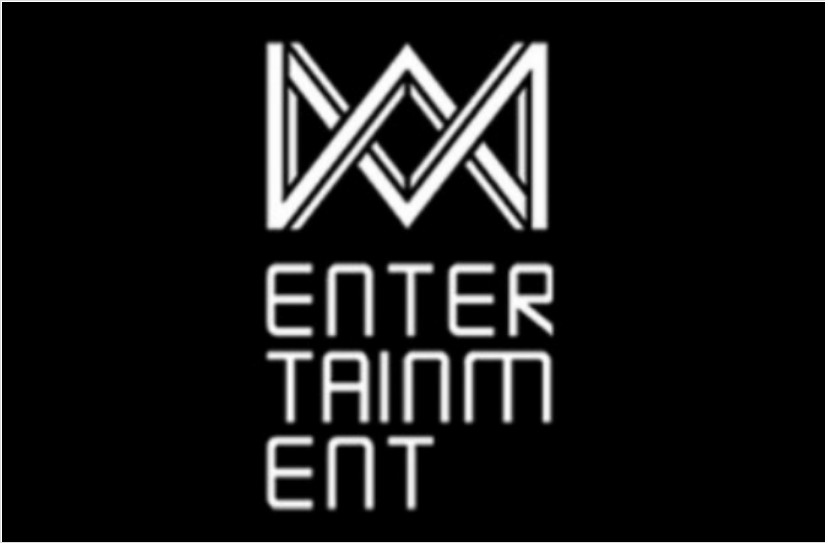 WM Entertainment Message

Hello, we're WM Entertainment.
First of all, I'd like to apologize to the fans who are worried about the issues related to Seunghee, their artist.
Seunghee and composer Tank are seniors and juniors of Korea Arts High School. Seunghee wants to clarify that she is currently a victim of malicious harassment from the tank.

1. On December 7, 2020, Tank sent a message to Seunghee and her high school classmate, who were seniors and juniors, saying she would make an extreme choice a few minutes later, and that she was putting a knife on the desk.
Seunghee thought the tank was a signal to try to make an extreme choice because it had an unstable psychology, and she called her acquaintance, who was working with her to save a life, to explain the situation. My sister called the police right away and reported it.

2. Seung-hee, who went to the scene with her acquaintance, cheered her on thinking that Tank might try to make an extreme choice again, meaning that you are a person who can be loved enough by anyone. This was Seunghee's pure effort to stop the extreme attempt.

3. With this incident, Tank began to obsess excessively by sending psychiatric records on the grounds that he had been saved from death. He mentally pressured Seunghee, a psychiatrist at the hospital where she was being treated, saying, "Seunghee is a drug and asked her to help him get better in the future." He also sent a message of obsession with the word "love," giving it a different meaning than it really is, and unilaterally courting it.

4. When her feelings were not accepted, Tank terrorized her by sending a threatening message to the media that said she would soon make an extreme choice, and Seunghee would be remembered forever for the whole world.

5. Eventually, for about three months from December 7th to now, Seunghee complained of a panic disorder that was so severe that she couldn't handle her schedule normally amid intense mental pain and anxiety, and even though she was a senior in the school and industry, she stopped contacting her.

6. Since then, Tank has posted videos and photos containing obvious false information that distorts the truth on his SNS and YouTube.

We no longer judged that even though Seunghee, our artist, was the victim, we could not tolerate the tank, which distorted the truth and used Seunghee's good heart to perpetrate constant harassment.

In addition, it is understood that he has been harassing not only Seunghee but also acquaintances around him by habitually hinting at extreme choices and complaining of mental distress.

In response, we are proceeding with all civil and criminal legal measures, including the dissemination of false information, intimidation, and violation of personal rights, and will take stern action with the best possible measures without any agreement or favor.
And recently, additional testimony was released on SNS, saying that Seunghee's classmate had experienced something similar like this.
The writer said, "I am writing because I heard that Seunghee is having a hard time due to Ahn Jin-woong's problems."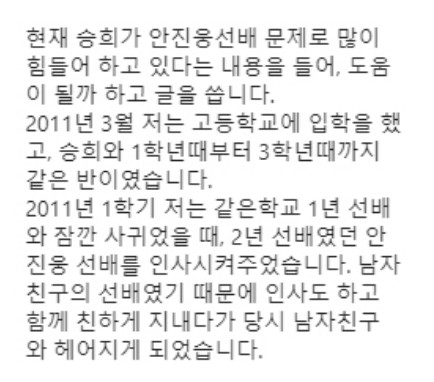 Whether it's rumors or rumors, I hope it doesn't bother people.
Oh My Girl Seunghee, who is bright and bright, is still doing an active broadcast. I don't think it's inside. But cheer up!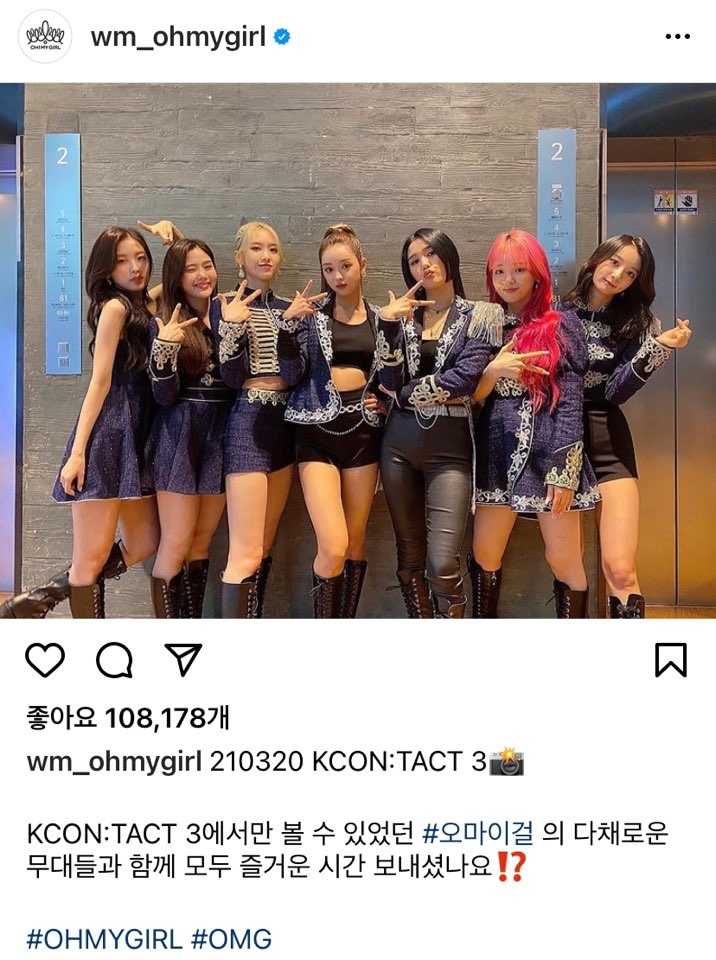 Currently, Seunghee is suffering from extreme fear and anxiety due to the tank, and she can't digest her normal schedule, and her agency is suing the tank to protect her. Cheer up! I hope you solve it as soon as possible.